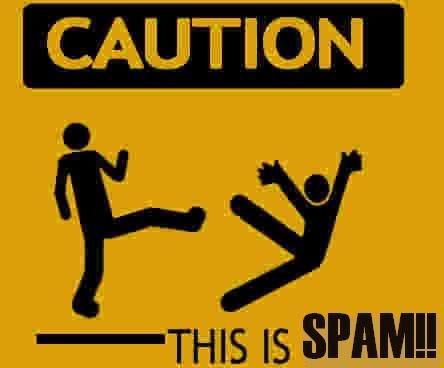 source: photobucket
Information Fluency applies to more than academic research.
Here's an example of a spam email that could trip up an unsuspecting friend, especially if the circumstances were right.
I happen to know that my friend Fred is not currently in the Philippines. But if I didn't know that or, worse yet, knew that he was visiting there, I might be less skeptical and more willing to help.
Here's the email, which I assume has been going around the Internet for some time:




I really hope you get this fast. I could not inform anyone about our trip, because it was impromptu. we had to be in Philippines for Tour. The program was successful, but our journey has turned sour. we misplaced our wallet and cell phone on our way back to the hotel we lodge in after we went for sight seeing. The wallet contained all the valuables we had. Now, our Luggage is in custody of the hotel management pending when we make payment. all we have left are just our Passports. I am sorry if i am inconveniencing you, but i have only very few people to run to now. i will be indeed very grateful if i can get a short term loan from you ($2,600). this will enable me sort our hotel bills and get my sorry self back home. I will really appreciate whatever you can afford in assisting me with. I promise to refund it in full as soon as I return. let me know if you can be of any assistance. Please, let me know soonest.






Interestingly, Fred is the type of person who
would
sign Peace. This could be a coincidence, but the day is coming when spammers who know something about us, including if we're on a trip, will certainly take advantage of that information.
The conclusive investigative technique I used to verify that this was not the Fred I know (who uses better grammar than this) was to compare the email addresses. The From email was in fact Fred's. The Reply to was not, but eerily close: an additional letter had been added to the name, as in this example:
original: ftxyx@yahoo.com close copy: ftxyyz@yahoo.com
It pays to check email addresses.
If you have examples to share (even with other solutions), post them here.